Care Moment: Kaleb Legoland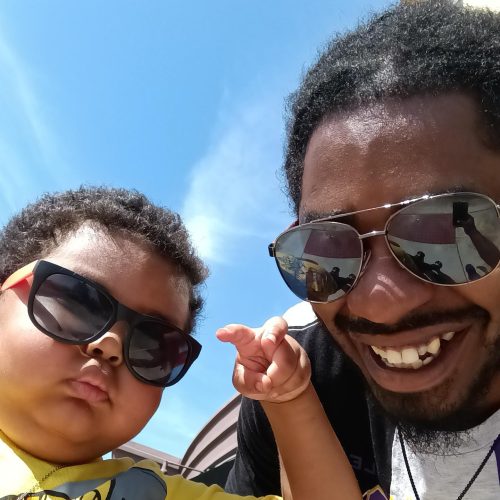 On a recent visit with 6-year-old patient Kaleb from our Milwaukee hospice program, the social worker asked him what he liked to do for fun. Kaleb's eyes lit up as he shared his passions: video games, wrestling with his dad and brothers, and his absolute love for Lego's. But there was one dream that stood out above all – a trip to Legoland!
Kaleb's dream day at Legoland started with a simple wish: he wanted to ride a train with his dad and grandparents, leaving at 4:00 in the morning, even before breakfast. His enthusiasm was infectious, and it warmed the hearts of everyone around him. When asked if it would be okay to leave a little later, closer to 8:00 am, Kaleb simply smiled and agreed. With the incredible support of the Compassus Living Foundation, a non-profit organization that helps loved ones honor hospice patients' wishes, and the Compassus Milwaukee hospice program, Kaleb's dream was about to become a reality.
On the big day, Kaleb was up even earlier than usual, eagerly awaiting his adventure. The sun was shining, and it was a perfect day for a train ride and a visit to Legoland. Kaleb, his dad, and his grandparents embarked on a memorable journey from Milwaukee to Schaumburg, IL, courtesy of Amtrak. The train ride itself was an exciting experience for Kaleb. When they arrived at Legoland, Kaleb's face lit up like a thousand suns. He got to explore this magical place, filled with towering Lego creations, thrilling rides, and endless opportunities for creativity. The day was full of laughter, joy, and, of course, building Lego's. But the adventure didn't end there. Thanks to the Compassus Milwaukee program and the Compassus Living Foundation, Kaleb and his family had tickets to Legoland and additional surprises in store. As the day ended, Kaleb and his family were tired but filled with gratitude for the unforgettable experience they had shared. Kaleb's dream had come true, and the memories of that day would stay with them forever.
Thank you to our Milwaukee program and Compassus Living Foundation for your compassionate care and steadfast commitment to Kaleb, his family, and our 'Care for who I am' philosophy. We hope Kaleb's story inspires you to cherish the special moments in life and find ways to make dreams come true for those in need. Learn more about Compassus Living Foundation and discover how small acts of kindness and generosity can make a world of a difference for patients like Kaleb. 
To learn more about our Milwaukee, Wisconsin program, click here.
At Compassus, our value is in the compassion and expertise of our teams, which act as an extension of patients' existing care teams. We believe everyone who interacts with us should experience our individualized Care for who I am philosophy, from the care services we provide to patients and families to how we interact with our partners and one another.