Care Moment: Forever Heartbeat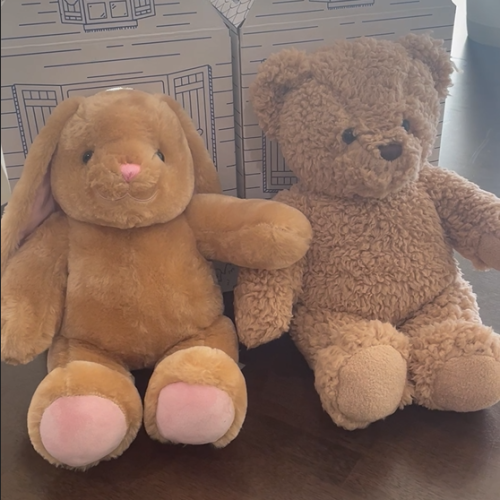 Our Compassus Lakeside, Arizona team recently admitted a young mother with brain cancer into their hospice program. Beside her were her partner and two young daughters, who navigated the complexities of the situation with courage beyond their years. Over the weekend, the on-call hospice nurse made multiple visits as the young mother's condition worsened. During these visits, the young mother's daughters became curious about the nurse's stethoscope. They asked to hear their mom's heartbeat, their own, and everyone else's in the room. Enthralled with the stethoscope the girls laughed and practiced listening to everyone's heartbeats, clearly fascinated with the device.
In the days that followed, a compassionate idea started to form for the nurse. She remembered a special stethoscope, one capable of preserving heartbeats. This idea grew into a profound concept – to encapsulate the fading heartbeat of the young mother within a keepsake. With the gentle sound of the stethoscope, the nurse immortalized the young mother's heartbeat – a cherished echo of life itself. This heartbeat found its home within two plush, cuddly stuffed animals. These plush animals became a forever-connection to their mother, a present of immeasurable worth from the nurse to the daughters. As time passed, the young mother passed away, leaving behind cherished memories and an indelible influence on all touched by her presence. Yet, within those stuffed animals, her heartbeat persisted, a tether to her essence, her warmth, and her unyielding love.
Our gratitude extends to the Lakeside hospice nurse, a living embodiment of Compassus' 'Care for who I am' philosophy. And to the young mother, whose journey wove a tapestry of inspiration, love, and connection, we express our profound gratitude.
To learn more about our Lakeside program click here. 
At Compassus, our value is in the compassion and expertise of our teams, which act as an extension of patients' existing care teams. We believe everyone who interacts with us should experience our individualized Care for who I am philosophy, from the care services we provide to patients and families to how we interact with our partners and one another.