Lake Havasu City Palliative Care
Our Lake Havasau City Palliative Care team offers personalized care tailored to your needs and values. If you or someone you love has a life-limiting illness, we're here to listen and help. 
Our care extends to the entire family, with medical, practical, and emotional support throughout the hospice journey. Call us to learn how Medicare-approved support enables you to live every moment of life as fully as possible.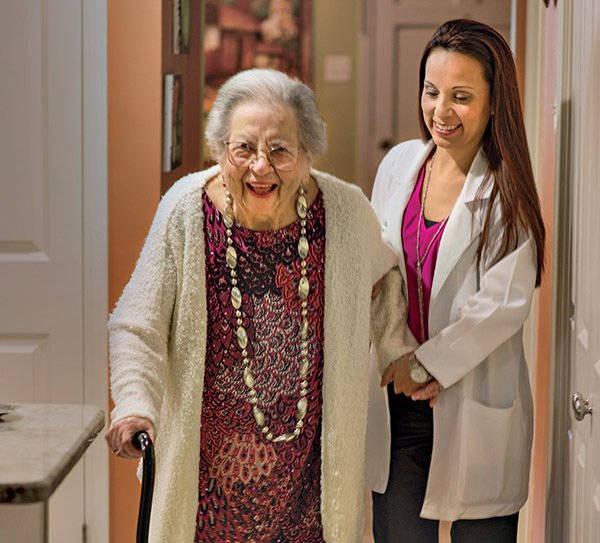 Most families receive care in the place they call home. If that is not possible, we can provide care in nursing facilities, inpatient hospice, or other settings. 
Palliative care is an extra layer of relief from the pain, symptoms and stress of a serious illness. It focuses on improving quality of life for patients and their families. At our Lake Havasau City Palliative care location, care includes help navigating the medical system to ensure care aligns with your goals, values and priorities.
Starting palliative care does not signal that someone is giving up hope for recovery. Support can begin at any stage of illness, with people moving in and out of care as needed.
The Compassus Difference
Understanding who needs palliative care and when is vital in getting the necessary support. Our team offers palliative care services to patients facing serious illnesses who want to focus on their quality of life at every stage of their condition. Our care team is dedicated to providing customized, comprehensive support that aligns with your specific needs and goals. Whether you need pain management or help to navigate challenging emotions, we are here for you every step of the way.
Compassionate Hospice Care In Lake Havasu
When a debilitating illness affects your loved one, it can be difficult to understand the best course of action, especially when hospice care is required in Lake Havasu city and the surrounding areas.
1940 Mesquite Avenue, Suite I
Lake Havasu City, AZ 86403
We want to hear from you!
Thank you for trusting Compassus to care for you or your loved one. Your feedback helps us improve our services and better serve our patients and families. Click the link here or below to leave us a review.